I write and illustrate many pages between covers.
While I'm always fiddling with my own ejects, I'd always love to hear how I can help you fill your pages too.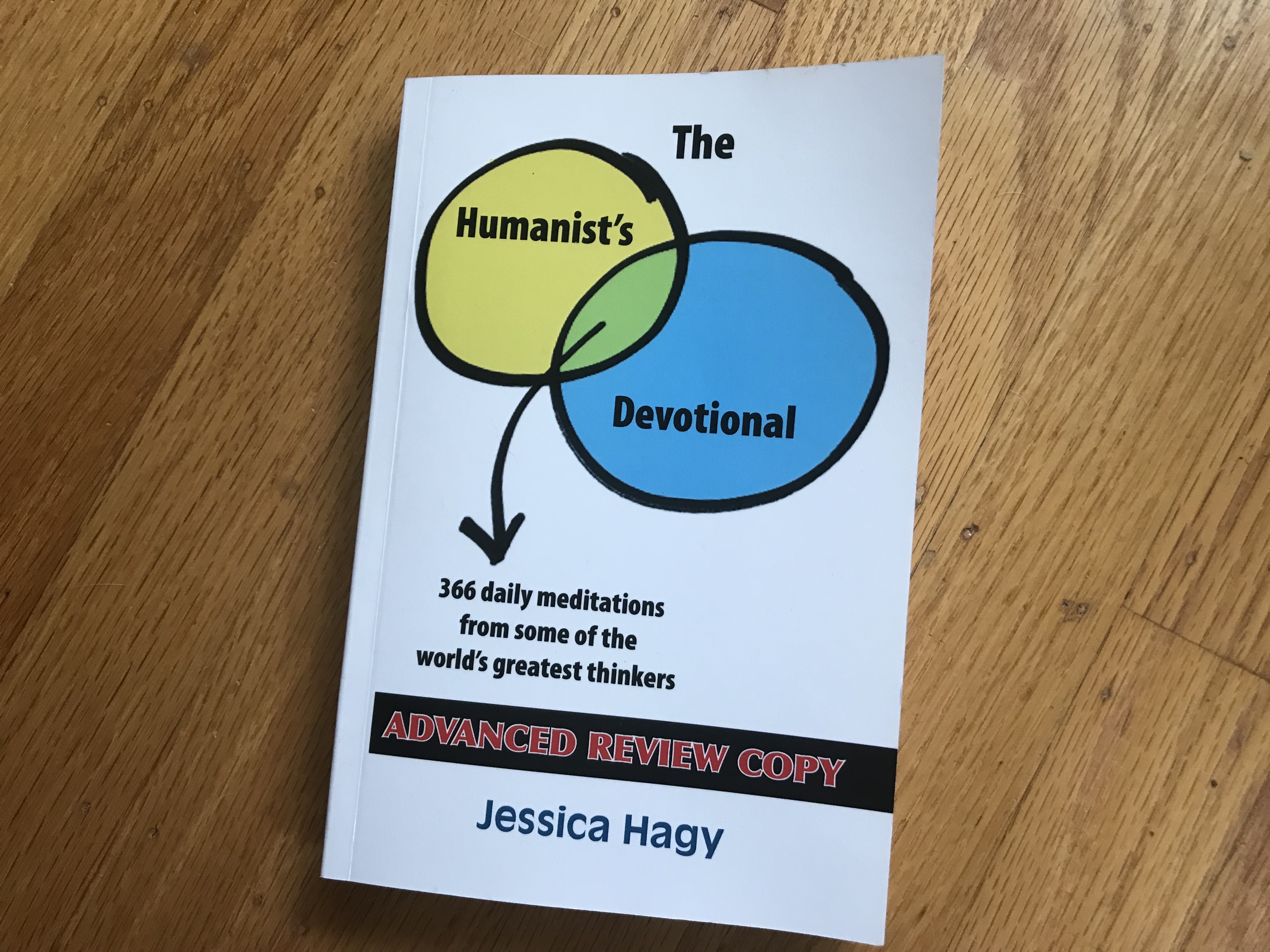 Publisher: FreeThought House
Genre: Creative Nonfiction
Pre-order it here. 
I'm always looking for connections and themes–tendrils of information that loop and twist and knot into each other. In The Humanist's Devotional I connected hundreds of quotations and aphorisms to build a conversation between voices from ancient to modern times, a conversation that asserts a humanism that's bravely authentic, with a message that our world is absolutely and wonderfully fascinating.
The result is a book of daily devotionals, or meditations, that are not centered on a god or religion, but on a mindset: humanism as a function of learned history and a coping mechanism for a hectic and unnerving world.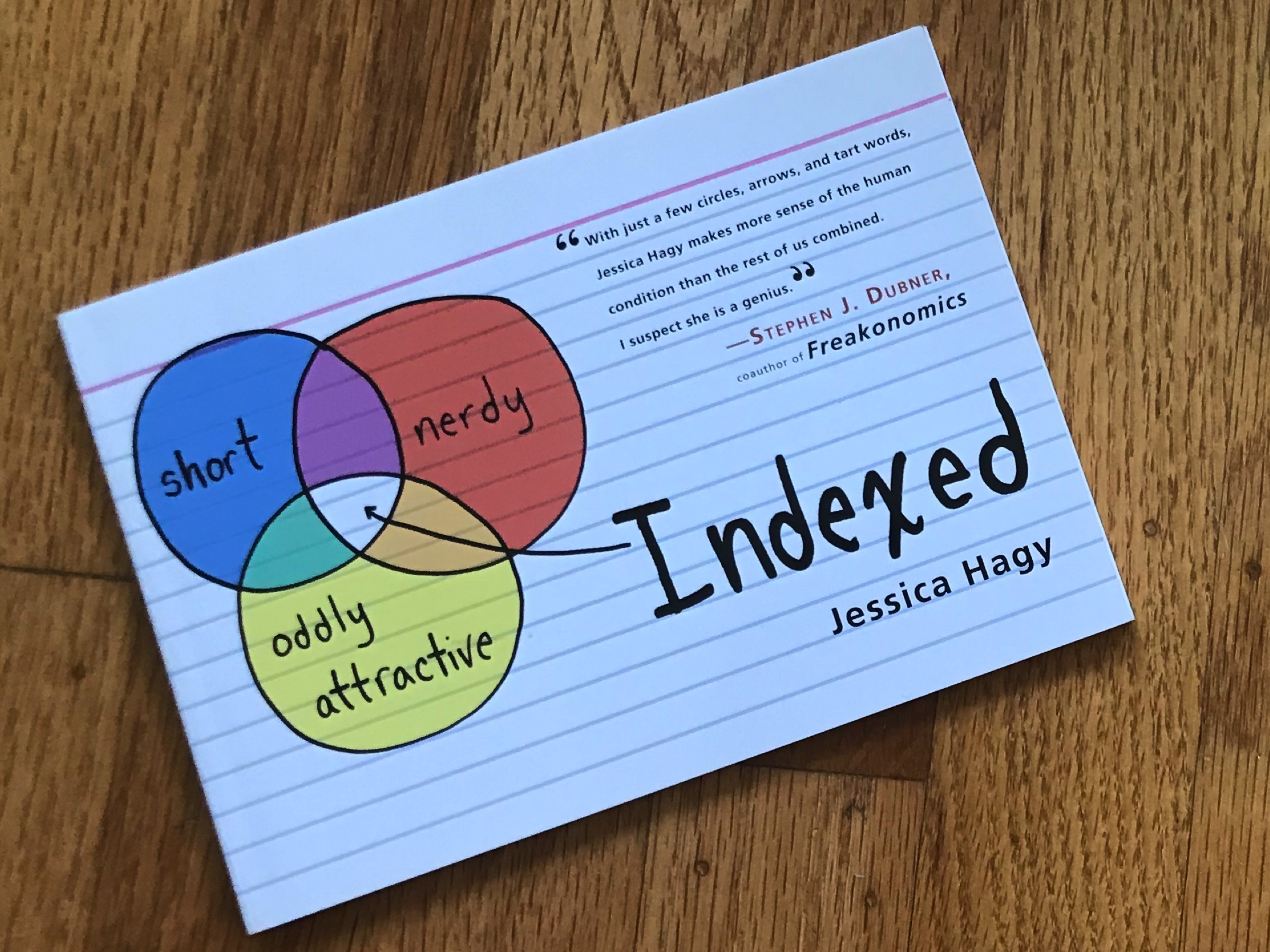 Publisher: Penguin's Viking Studio
Genre: Creative Nonfiction
Get it here. 
Indexed was my first experience in publishing. It was a blog-to-book project that happened in 2007, way-back when MySpace was cool. At the time, I was the lead writer at Victoria's Secret PINK brand (I regret this), and pursuing my MBA. Indexed was my creative outlet.
My editor emailed me out of nowhere (not really, he was in NYC), as did my agent, and this book fell into place without me having to throw my hustle into high gear. I consider this book my crash course in Publishing 101. The process of creating and launching this book introduced me to the ins & outs of agenting, editing, touring, book promotion, and audience building.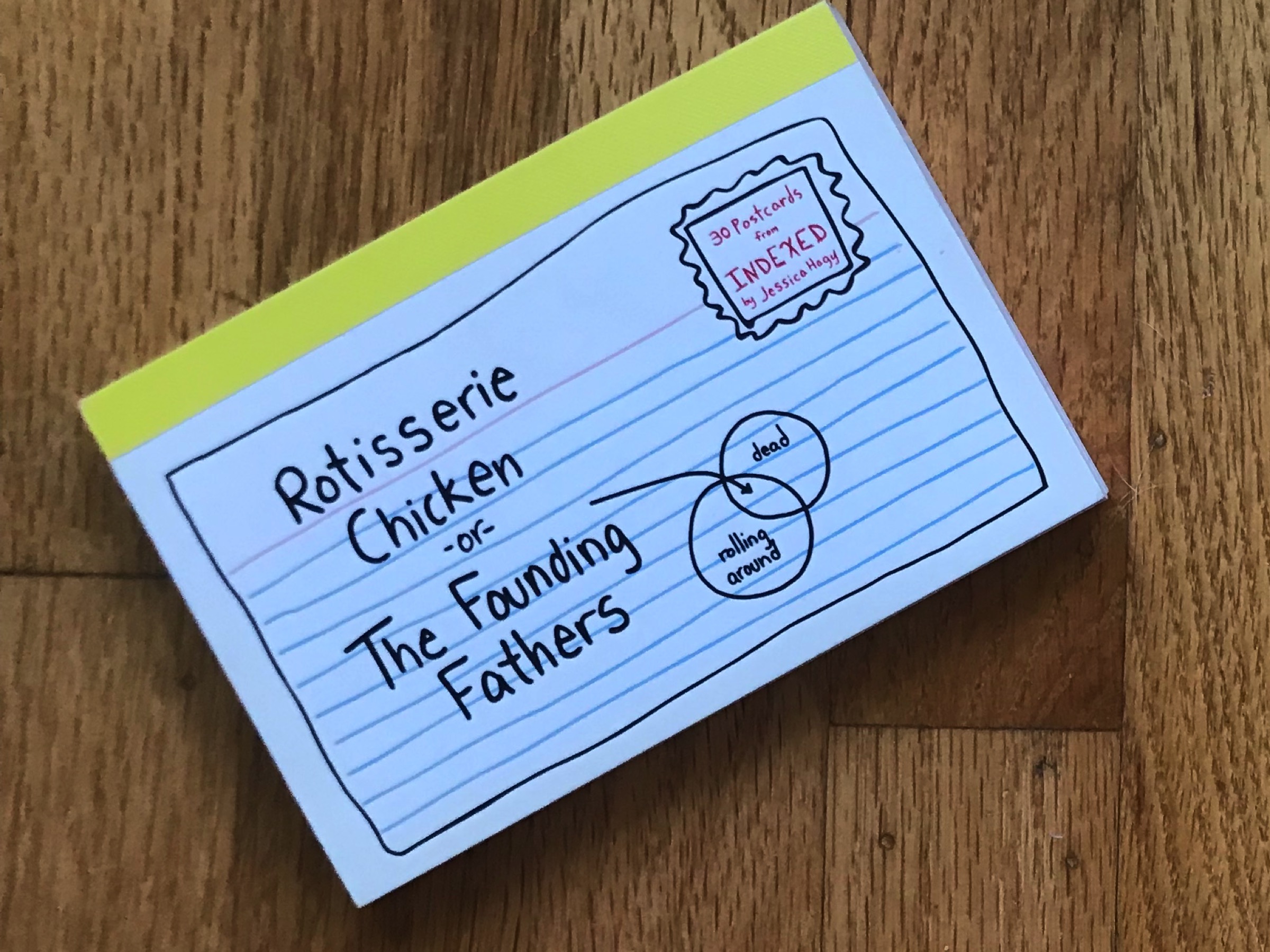 Publisher: Chronicle Books
Genre: Creative Nonfiction/Paper Products
Get it here. 
This deal happened just before the economic crash of 2008. If it taught me anything, it was that persistence pays off. This is a bound set of postcards, based on images from the Indexed blog. Before the project even launched, my editor left the publishing house and my publicist was let go (insert sad trombone sounds).
But images can travel so very far online, just like postcards can, just as I was doing, (moving from Columbus to Seattle at the time). I figured out how to promote the project with snapshots of messages I'd received. Even now, more than a decade later, I still have readers sending me images of their messages, and postcards from this collection still ping around the world. Yay, Internet.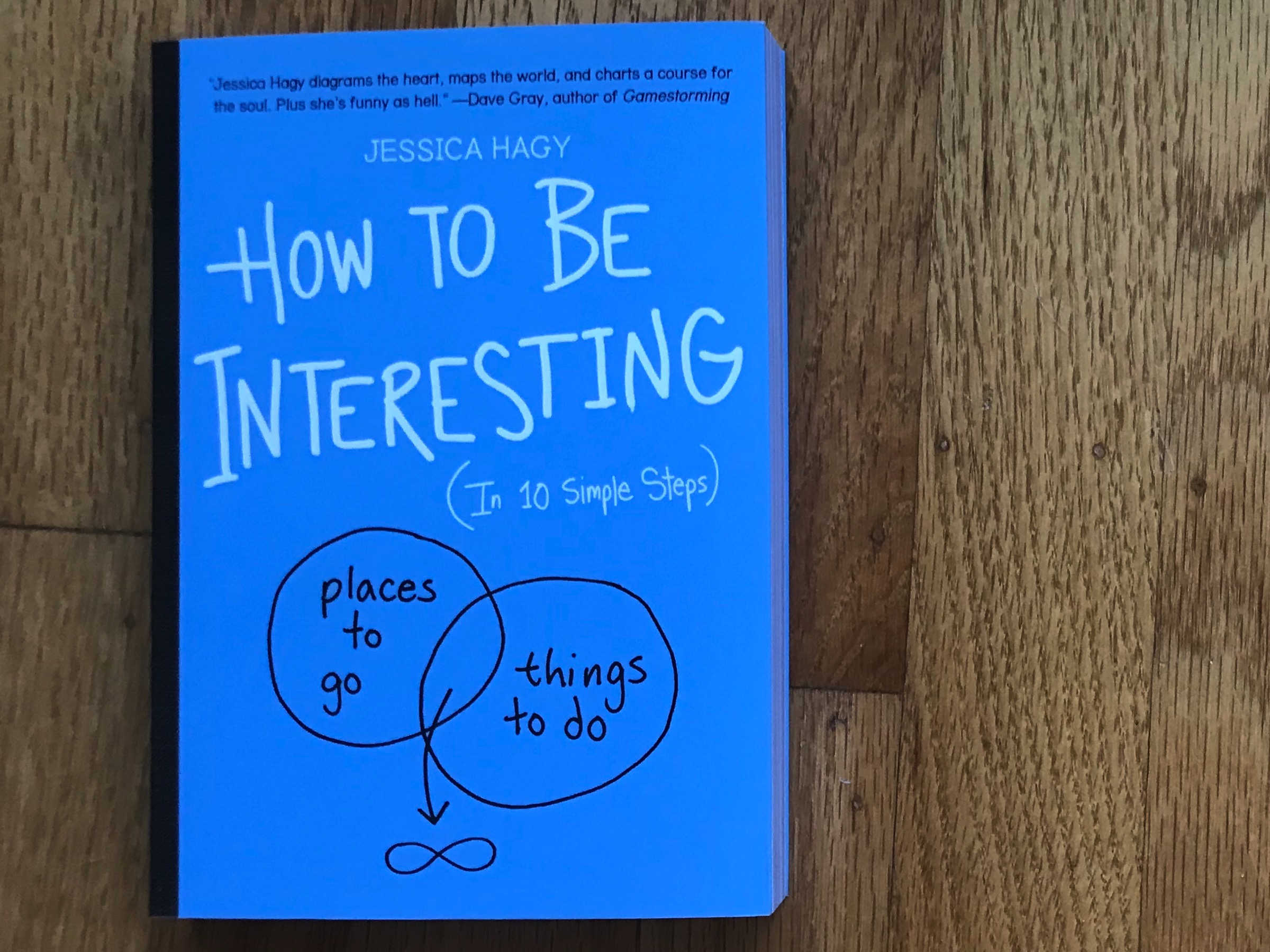 Publisher: Workman
Genre: Creative Nonfiction
Get it here. 
This book is the result of an article I wrote for Forbes that went viral. I wrote the article one evening while living in London, and by the time I woke up the next day, my inbox (yay, time zones) was more than full of positive responses. If I had to use one book as my standalone portfolio, it would be this one.
This project gave me the space to be as optimistic, whimsical, and honest as I could ever hope to be, and the result reached more people than I ever thought I would. I traveled the world promoting it, and while doing so, felt less like a salesperson and more like a friend to everyone I talked to. While I'd been a brand ventriloquist for much of my career, this project felt less like articulating an idea outside myself and more like speaking from the heart.
This book was an international bestseller, has more than 100,000 copies in print in English, and has been translated into Brazilian, Bulgarian, Chinese, Dutch, French Canadian, Korean, Russian, Saudi Arabian, Spanish, Thai, and Vietnamese.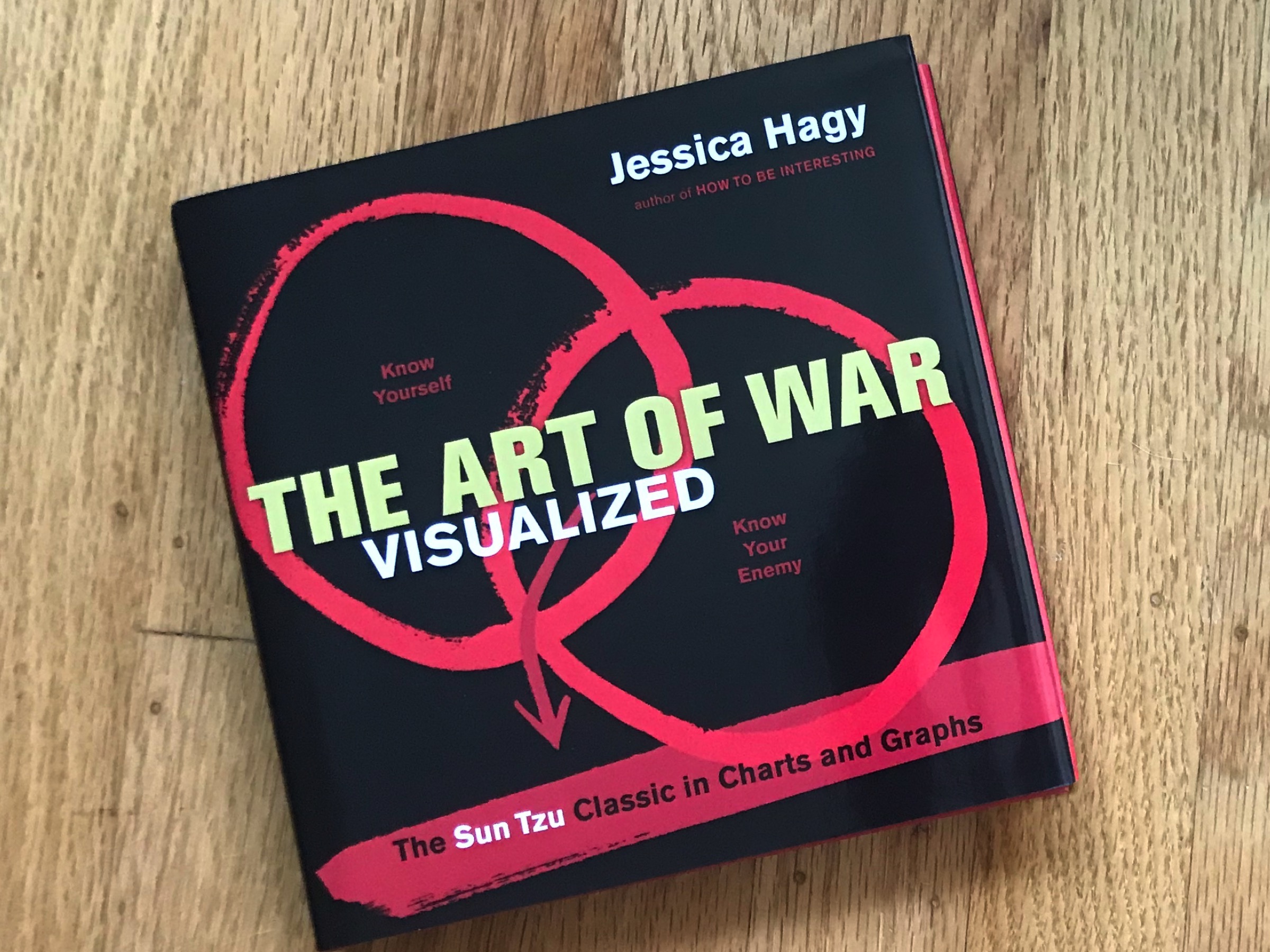 Publisher: Workman
Genre: Creative Nonfiction
Get it here. 
I was reading the Art of War, and I realized that the entire book, some 300 statements, read like captions to images that weren't in the text. Think of New Yorkercartoons, with the captions present but the images missing. That's what I saw.
So I drew a modern interpretation of the very old book. This format resonated, and this book has been adopted by hundreds of business schools (where The Art of War is a staple) as a mandatory text.
It's been on the Stanford Business School's bestseller list for years now and has been translated into Brazilian, Bulgarian, French, Greek, Indian, Indonesian, Japanese, Korean, Mexican Spanish, and Russian. My main takeaway from this project is that fresh eyes can turn anything (seriously: ANYTHING) into something new and valuable.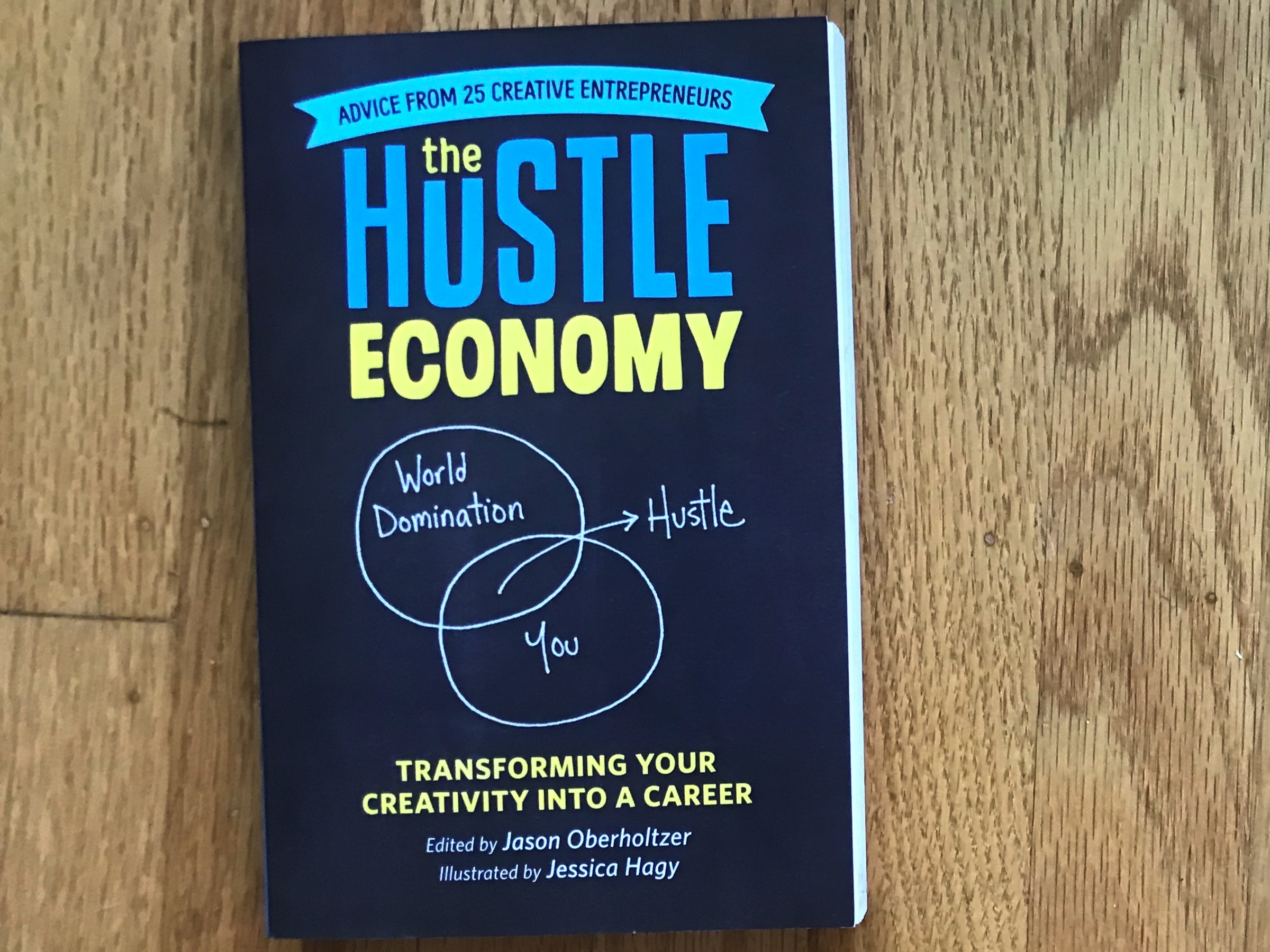 Publisher: Running Press (Random House)
Genre: Creative Nonfiction
Get it here. 
I partnered with Jason Oberholtzer (@ilovecharts) to create this anthology. Working bi-coastally, we created a book and a showpiecefor the talents and insights of people we admired and trusted.
After The Art of War:Visualized, I knew I could illustrate any possible text, and in this book I made the essays pop and sing with more than 110 illustrations on everything from DJ rap battles to the schedules of the NYC ballet.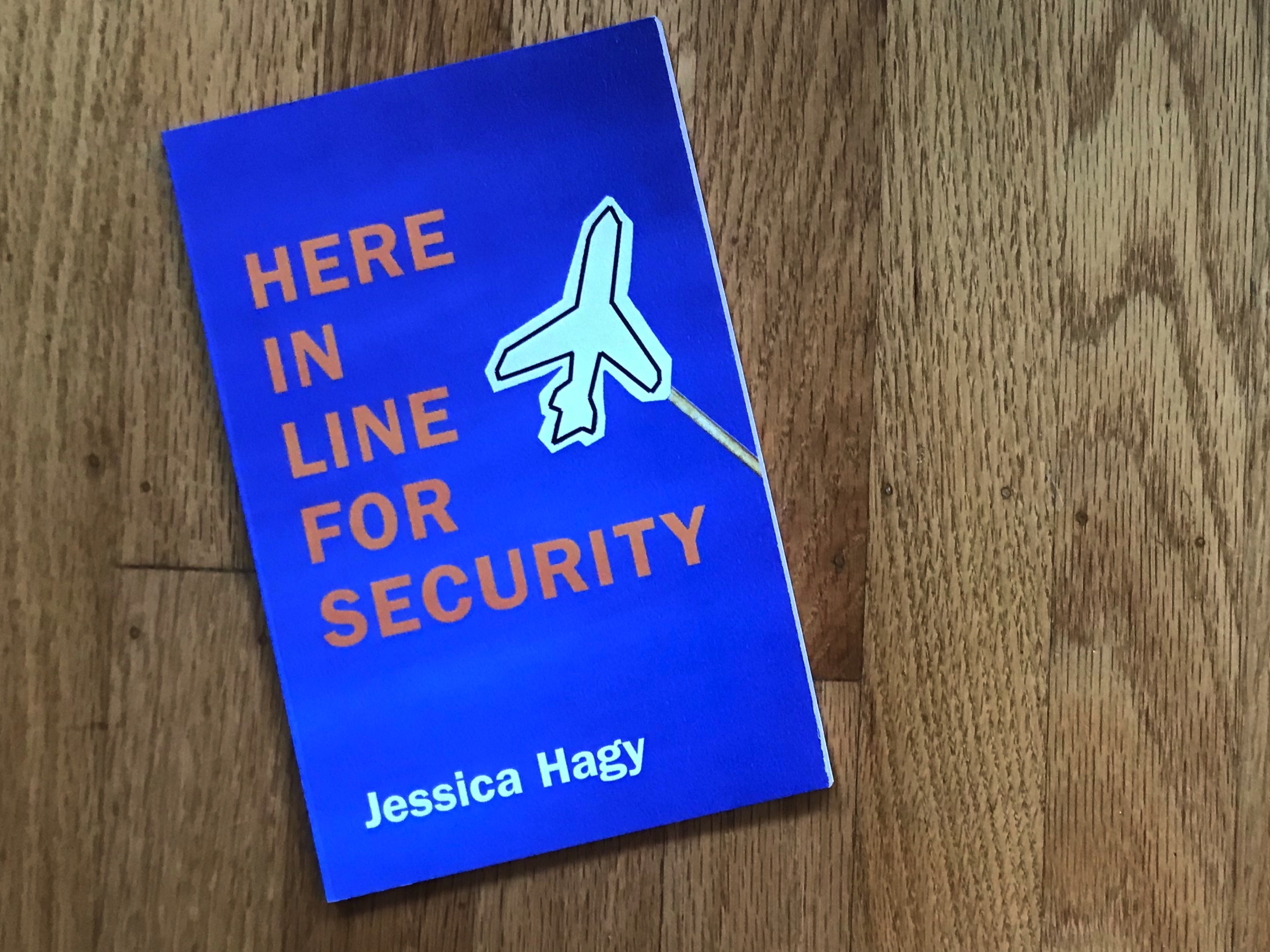 Publisher: Ribbon Pig
Genre: Poetry
Now out of print. 
In 2012, on my way home from a speaking engagement in NYC, I was trapped in Laguardia for more than 24 hours (like Purgatory, but with expensive brown salad). It was in the aftermath of Hurricane Sandy, and it was a very long day. Needing to do something, I opened my laptop and began writing poems about the people trapped there with me. I made up stories and characters and lifetimes out of nothing but side-eyed observations.
This was my first dip into poetry as a genre, and it both prompted and reminded me that there were so many various ways to be a writer. Soon after my layover, I began to investigate MFA programs. I earned mine, in poetics, from the University of Washington Bothell in 2018.
My thesis, One Morning, a gothic novel of experimental temporal form, will be published by TartarusPress in 2020. Hooray for flight delays.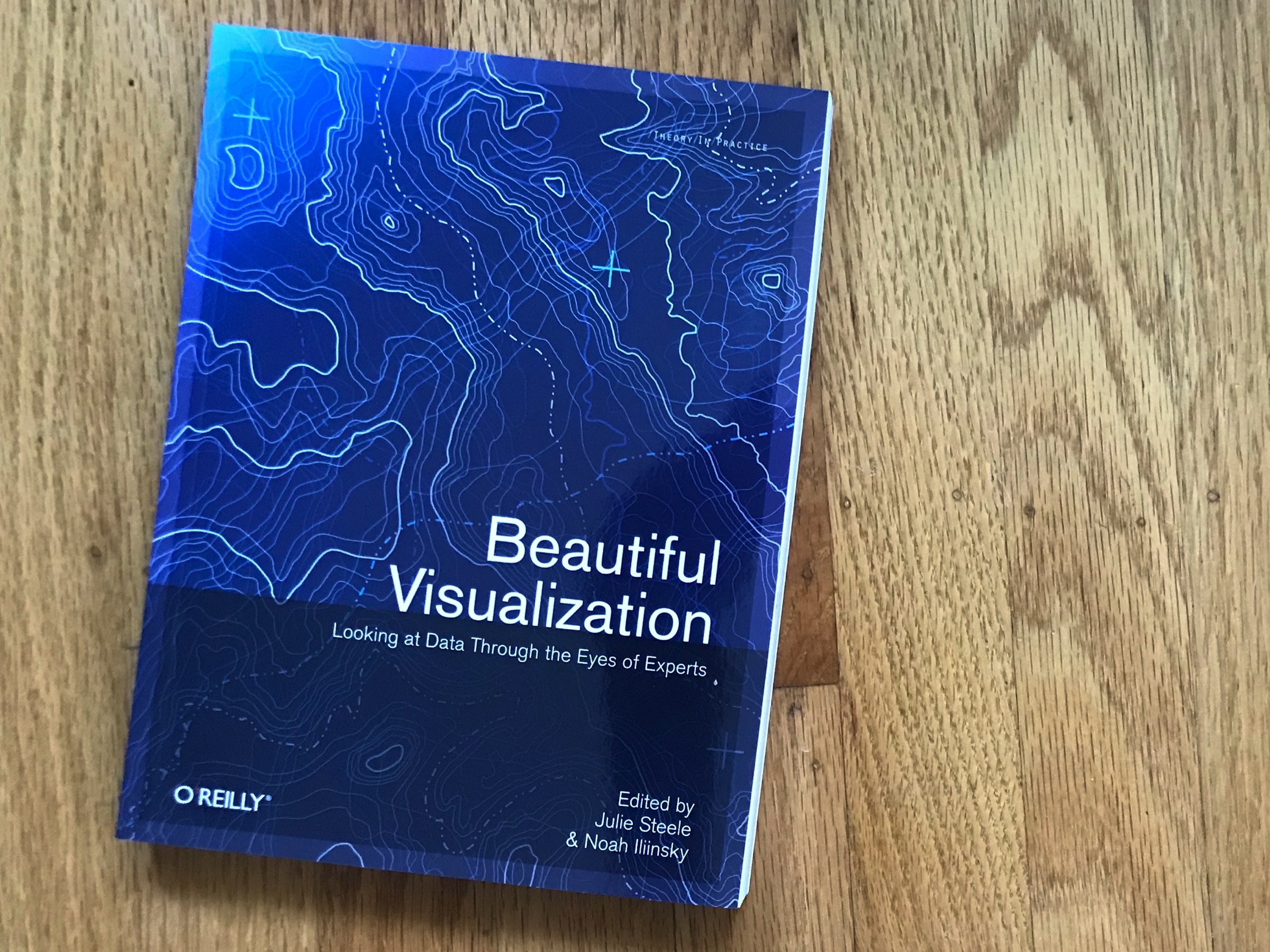 Publisher: O'Reilly
Genre: Nonfiction/Tech
Get it here. 
I was brought on to write a chapter of this book after presenting at a conference where the editor and his team were in the audience (VizThink). And while the book came together beautifully and I am incredibly proud of my chapter, my favorite part of this project is not at all related to publishing.
Two years after meeting my editor, Noah, he stood in front of the Fremont Troll and officiated my wedding. He's one of my dear friends to this day. The fact is: good friends are a side-effect of good business. This book is proof of that for me.